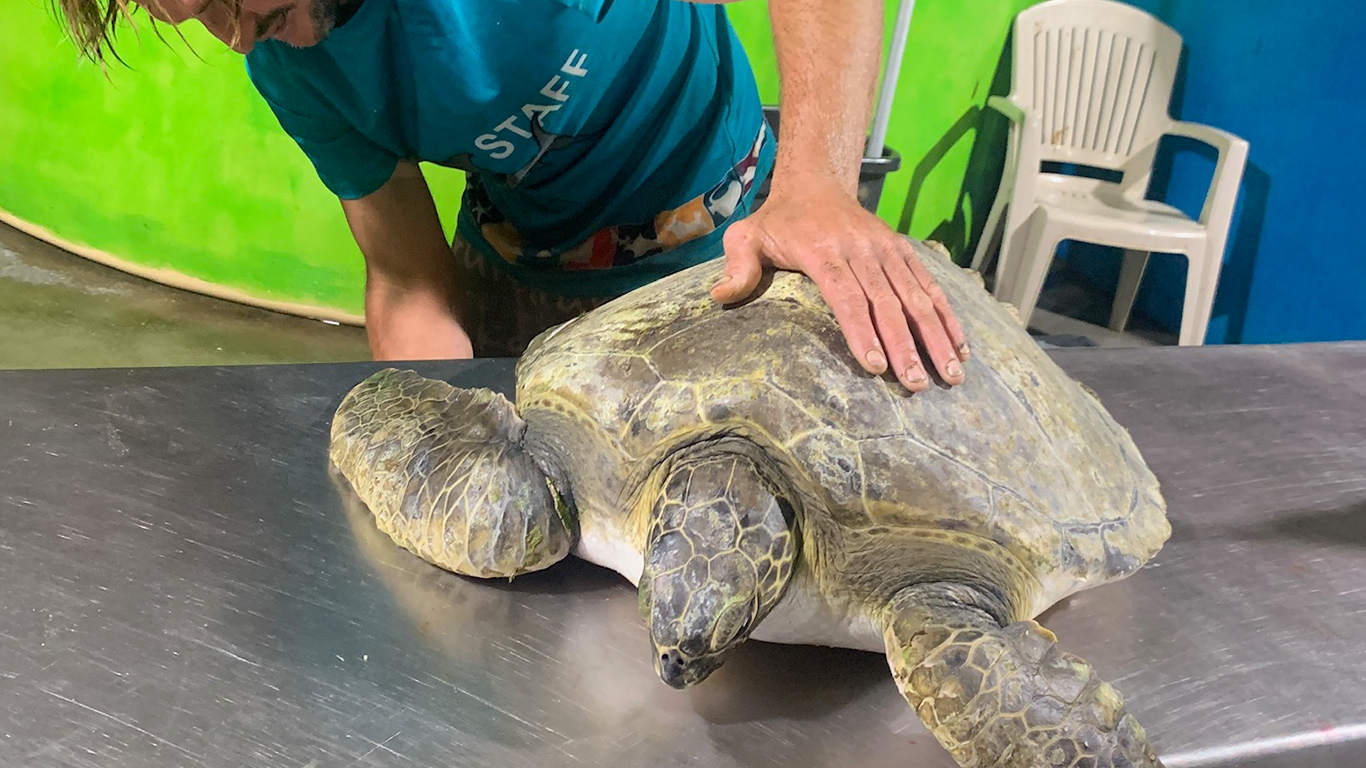 A Positive Start to 2022
2022 started with some good news as a collaboration of Port Stephens organisations including Sea Shelter put together a submission for the Tidy Towns- Sustainable Communities NSW award. They received news late in 2021 that they made it to the finals and organised a day of filming to showcase the work that these organisations have been doing towards suistainability and conservation in Port Stephens. On the 7th of January the judge came to Port Stephens and our Lia spent the day visiting the businesses involved to film their campaign. The team included:
Port Stephens Council
Plastic Free Port Stephens
Salamander Bay Recycling Centre
Ocean & Coastal Care Initiative
Banks Marine
The Mambo-Wanda Wetlands Conservation Group
The Mambo Landcare Group
Tomaree Museum
Operation Posidonia
Lets Go Adventures
Port Stephens Community Arts Centre
Feet First Dive
Eco Network Port Stephens
Marine Parks Association
Imagine Cruises
"Keep Australia Beautiful NSW (KAB NSW) is the state's premier organisation for litter reduction and environmental sustainability. As a federation member of the Keep Australia Beautiful National Association, KAB NSW are the leaders in transforming behaviour to create a less littered and more environmentally sustainable New South Wales."
The winners will be announced on the first weekend in March during a tour of the previous year's winner in Albury. No matter the outcome it will be a great opportunity to showcase the efforts of local businesses and organisations towards conservation of our beautiful environment.
Rescues and Updates
Early in January a young penguin was found exhausted on the shore at Birubui Beach. It was brought into Irukandji and quickly assessed as critical with a rush to Newcastle to pass on to the expert team at Australia Sea Bird & Turtle Rescue. Despite their efforts it unfortunately couldn't be saved and passed away the following morning. There has been a few sightings of sick and exhausted penguins lately so please give them a call on 0438 862 676 if you come across one in the wild.
Rafiki's Story
The same team at Australian Sea Bird & Turtle Rescue reached out to Sea Shelter for assistance with an injured turtle called Rafiki who was rescued in September. He was rescued from Eraring with severe injuries to his flipper from fishing line. Unfortunately the flipper had to be amputated and he has been recovering from surgery on the Central Coast. He adapted really well to life with one less flipper and was transferred to us at Sea Shelter for further rehabilitation. He's doing so well that it looks like he will be able to be released soon! Keep your eye out for more news on his recovery.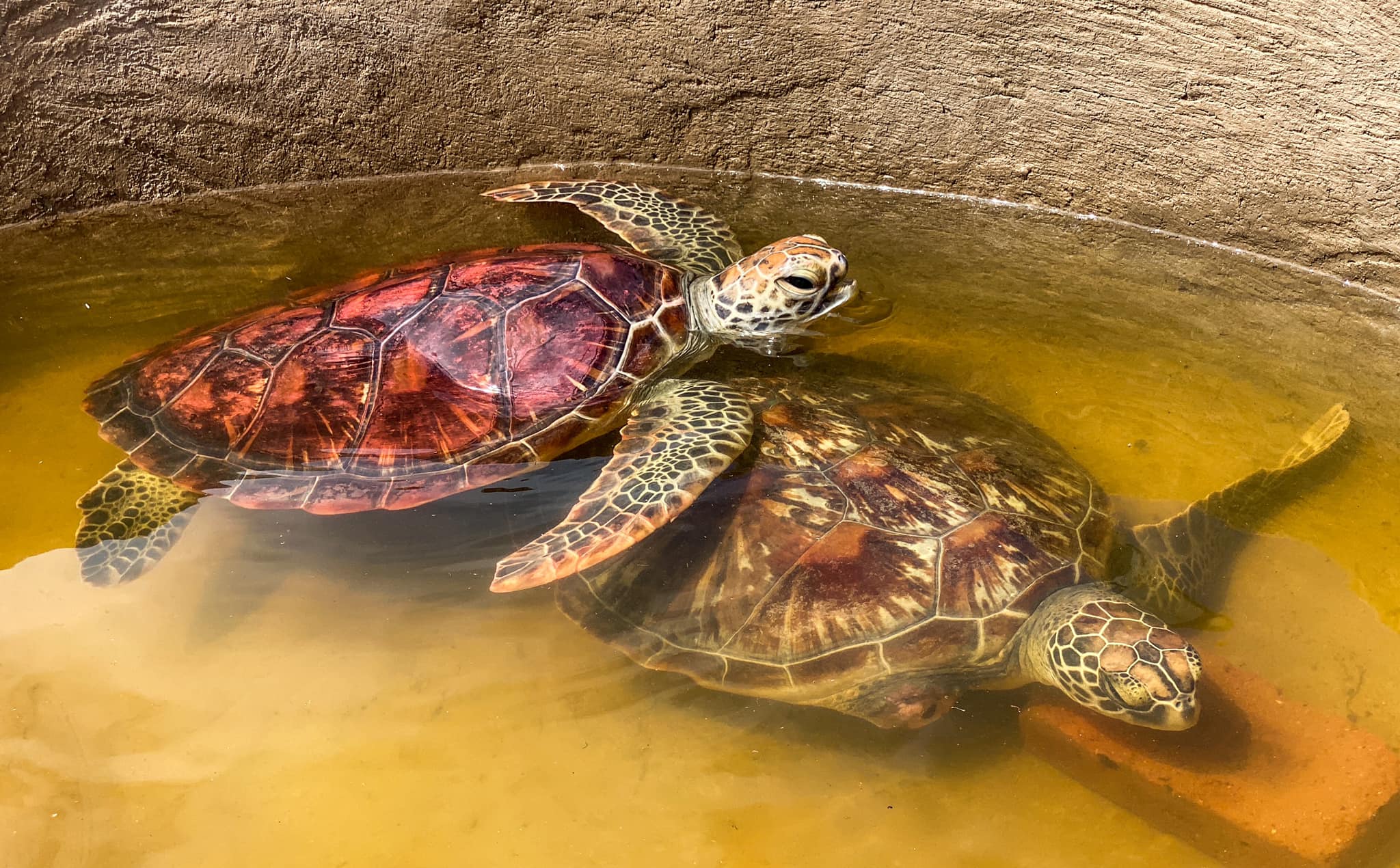 Turtle Rescue in Lake Macquarie
On the 17th January a green sea turtle rescued was rescued from Bolton Point after being found tangled in a crab pot and fishing line. It had some injuries from fishing line that was wrapped around it's flipper and stuck in it's mouth. The team at Australian Sea Bird & Turtle rescue picked it up and brought it to Sea Shelter for vet assessment and treatment. The X-ray taken by the Salamander Bay Veterinary Clinic showed a fishing hook stuck in it's throat so it was driven to Taronga wildlife hospital by our Sea Shelter volunteers. Channel 7 picked up the story and it aired on the news on January 28th. Taronga recently posted updates on their social media to say that it's showing good progress but it will be a long road to recovery.
You can view the news report on YouTube by clicking the link below.
Sad News for Two Attempted Rescues
Sadly there were a couple of incidents recently that resulted in the deaths of two turtles. On January 21st our volunteers brought in a very tired and sick turtle found at Hawks Nest. It had damage to it's shell and was covered in barnacles. Despite the team's efforts it had a seizure and passed away shortly after arriving at Irukandji.
At Lemon Tree Passage on the 27th January, it was so very sad when a well fed and perfectly healthy sub-adult turtle was called in deceased. Rescue volunteer Aimee paddled out on a borrowed kayak to retrieve it and found it had lost its life due to a boat propellor injury slicing straight through its shell and back leg.
Unfortunately these are only two of many turtle deaths that have been recorded in the region over the past few months.
The Port Stephens Examiner recently reported on the discovery of a dead turtle which washed up on Bagnalls Beach. It's cracked shell looks to be due to a collision with a boat or jetski. And at Sea Shelter alone we've recorded 13 turtle deaths since the start of January this year.
Update on Elvis
And finally for some happy news, our boy Elvis who has been here since September 2021 is almost ready to go home! He originally arrived with severe injuries due to being trapped within a netted area that had caused a large infection in much of his face. It was so severe he was unable to eat as some of his beak fell away as it healed. With the help of vet treatment to remove dead tissue plus antibiotics, weeks of tube feeding and pain relief he soon started eating again. He is now healthy and active and nearly ready to go back to the ocean!
We hope to share happy news about his release very soon, so watch this space and keep in touch via our social pages.