CLEANING UP THE MANGROVES FOR WORLD OCEANS DAY
Mangroves are an extremely important ocean habitat, providing protection for millions of organisms especially juveniles and even the land itself by shielding the coast from erosion. As it is very unsafe to clean by the roadside we are actually closing down 3.5km of Marsh Rd to west-bound traffic and changing the speed limit to 10km/ hour to ensure the safety of the community helpers. This procedure is very expensive and we need all the help we can get to make it worthwhile.
"Limitless and immortal, the waters are the beginning and end of all things on earth." Heinrich Zimmer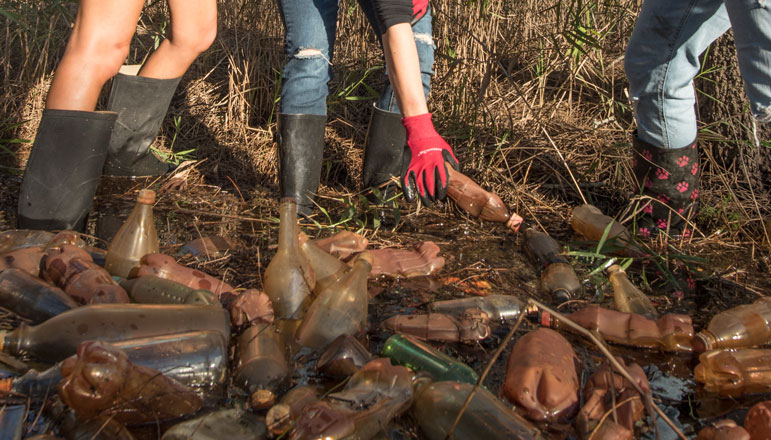 CAN YOU SPARE 1/2 AN HOUR FOR THE OCEAN?
"Water and air, the two essential fluids on which all life depends, have become global garbage cans."   – Jacques Cousteau
DATE: Saturday the 9th of June 2018
LOCATION: Register at the West (Salt Ash) end of Marsh RD, Bobs Farm 2316 between 10am & 3pm
PREPARATION: Wear gumboots or old protective shoes, dress for the weather, if you have your own gloves/ rubbish collecting grabs or scoops please bring them along.
REWARDS FOR ALL HELPERS: 1/2 PRICE ENTRY and SHARK ENCOUNTER voucher @ Irukandji Shark & Ray Encounters valid all long weekend.
FREE COFFEE STATION or 1/2 price Barista Coffee for the Cookabarra Restaurant @ the Barramundi Farm valid all day
LUCKY DOOR PRIZES: All registered helpers go in the draw for three family passes to Go Karts Go Nelson Bay and one nights accomodation and farm tour for a family at the Kookaburra Farmstay!
MAKING WAVES
Please invite your friends to this event, we are not able to do huge amounts of advertising so please share the EVENT on Facebook or share the video above.
Thank you so much to Local Artist Atlantis Port Stephens for constructing and donating a 4 metre shark sculpture for us to fill with the marine debris we pull from the mangroves on the day.
A huge thanks to the OCCI – Ocean & Coastal Care Initiatives volunteers who are also helping out on the day.
Another massive thanks to Irukandji Shark & Ray Encounters for collecting all of our clean up waste.